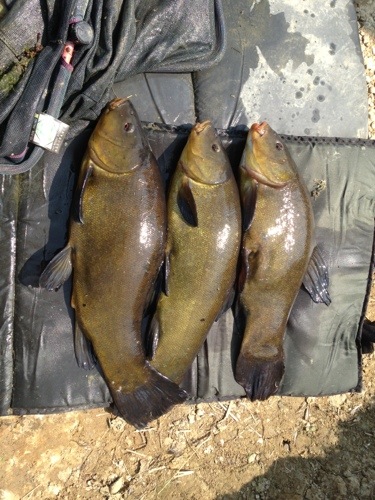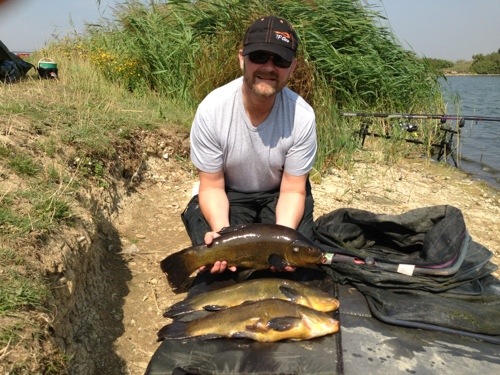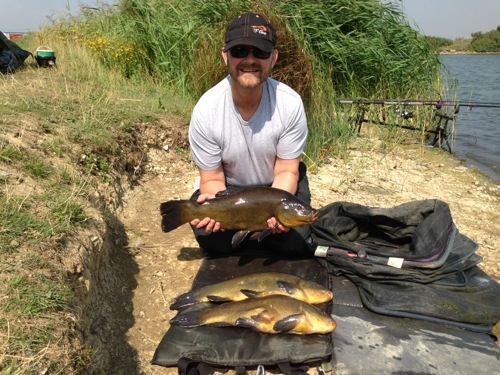 My final report about fishing a Cranbrook Angling Club water in Lydd. We had a good time and between us we caught 23 Tench, 4 Carp and quite a few Rudd and Eels.
My biggest Tench was 6lb 4oz which was the best of the nine I caught. All the others between 2 and 5lb 8oz. The Pictures are of the biggest three that I caught. Shane had 10 Tench weighing between 2 and 4lb 8oz and Tony had 4 Tench weighing between 2 and 3lb 8oz. We all had Eels and a few Rudd. The Carp we caught were caught by myself and Shane. My Carp weighed 11lb and 10lb 4oz and Shane's weighed around 4-5lb each (we didn't weigh Shane's).
We had a great laugh and as usual took the pee out of each other.
I hope while I was away that you all had a good time out there across the world.